Halloween Safety Tips
As families begin to prepare for a Halloween of fun and sweets, it is important to remember valuable safety and security considerations.  Statistics show an average 50% increase in violent crime, burglaries, theft and vandalism on Halloween.  Also, alcohol and drug related crimes tend to surge during the holiday.
Here are Samaritan's top tips and tricks for ensuring a safe, secure and fun Halloween: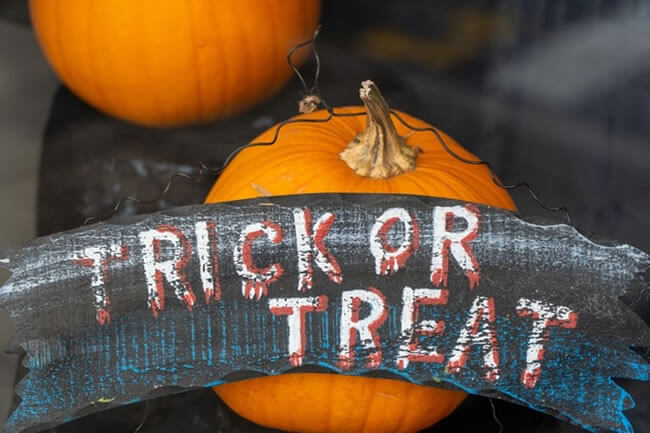 Child Safety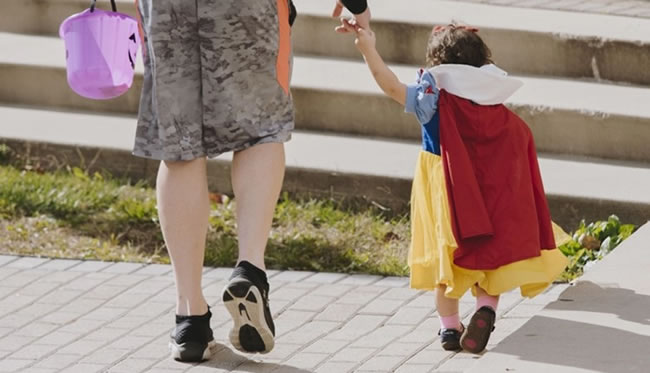 Visibility is severely limited after sunset. Ensure children wear bright or reflective clothing or additions to their costumes.  It is also a good practice to carry a flashlight, glowstick or other illuminating device that will be visible to motorized traffic.
Check all items received. Avoid anything that appears to be homemade and without a protective factory packaging (brownies, fruit, cakes, etc.).  When in doubt of where an item came from, throw it out.
Use the "Buddy System". Children should trick-or-treat in groups, pairs or under the supervision of a parent or guardian.  Stick to lit and known sidewalks and avoid unlit areas such as alleys.
If your child has a cell phone, consider installing a family GPS tracking app. This will allow parents and guardians to have near real time view of where their children are in the neighborhood.  There are numerous free, low cost and easy to use apps such as Life360, FamiGuard, Find My Kids and more.
Teach children to be mindful of their surroundings and the activities of others. They should be reminded to keep an eye out for anyone following them, erratic drivers and to not enter into a stranger's home or vehicle.  If they feel unsafe or uncomfortable with a situation, seek help immediately.
Home Safety
An illuminated home implies that it is occupied. Turning interior and exterior lights on is a powerful deterrent to vandals, pranksters and those wishing to use the cover of darkness for nefarious reasons.  If you have a lighted sidewalk or security lights, this can also aid in preventing trick-or-treaters from trips and falls.  If you will not be home on Halloween night, consider installing a timer device on some lights to automatically turn on at a predetermined time.
Ensure exterior doors and windows are locked, including garage entrances. Most criminals will attempt the path of least resistance in order to achieve their goals.  Do not make it easy for them by leaving a door or window unsecured.
If your home has a garage, consider parking your vehicle inside for the evening. This reduces your vehicle's chances of being targeted for vandalism or accidentally damaged.  Don't forget to lock your vehicle too.
Ensure your home alarm system is working properly and family members know how to use it, including the panic setting. Systems with CCTV cameras should be checked to verify the cameras are active and recording as designed.  Do not forget to rearm your security system at the end of the night.
Be on the lookout for suspicious activities that are out of place. If it doesn't feel right, it probably isn't.  Maintain awareness of loiters and unfamiliar vehicles and persons in your neighborhood.  Report any suspicious personnel or activities to your local law enforcement agency.
Contact Samaritan Protective Services today for a free consultation.  We provide security solutions for you!
Contact Samaritan Protective Services today for a free consultation.
Samaritan Protective Services is located at 3985 Prince William Parkway, Suite 203, Woodbridge, VA 22192. Founded in 2015, we specialize in Executive Protection, Corporate Security, Workplace Violence Protection, Bodyguard, Armed Security, Close Protection, Security Consulting, House of Worship, Dignitary Protection, Celebrity Protection, Event Security, Private Investigations, TSCM, Armored Car, Surveillance, Counter surveillance, Secure Transportation, VIP Protection Services, Intelligence and Risk Advisory, Emergency Response and more.